Turn Passion into Profitable Business with the 12-Week TruBeyond Online Business Accelerator Program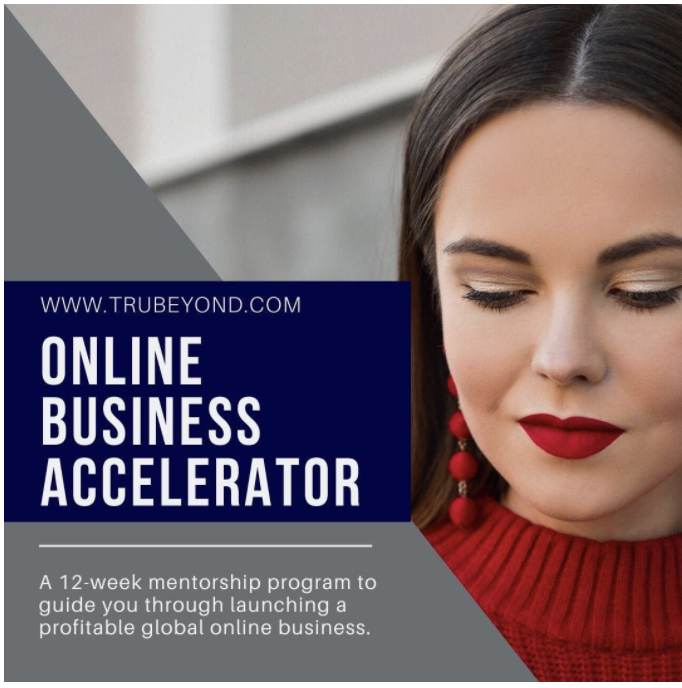 October 13, 2020 – There are over $300 billion in revenue up for grabs, and the smartest and most prepared will get the maximum share. Everyone today is thinking about turning their passion into a profitable, revenue earning brand. The way to the bank is however not a cake walk. The TruBeyond Online Business Accelerator Program offers a 12-week coaching and mentoring course that is unique for its comprehensiveness, cost effectiveness and customized content with a post-launch mentorship included.
A recent study found that 72% organizations considered e-learning to increase their competitive advantage, while taking less than half the time of conventional courses. Online training is the easiest way to learn all the essentials of launching a profitable business, and that's precisely the aim of the new Accelerator program.
The TruBeyond Accelerator Program will offer 12 modules with over 65 tutorials, making it among the most comprehensive entrepreneur and business training courses available online. Topics covered include million-dollar business ideas, niche targeting, sales funnel formulas, web pages that convert, product creation formulas, social media and advertising, product pricing principles and more.
The Accelerator program has been launched by Daminda Senekal-Griessel, who holds over 20 years of experience in corporate marketing in the FMCG and healthcare industries. After leaving the corporate sector, Daminda noticed the flaws of currently available mentoring programs, while also realizing the hurdles that new and potential entrepreneurs face, such as not knowing where to start, package one's services or price and monetize them.
"I really got frustrated with the accelerator courses available from the gurus out there. They all promise a mentorship program and then after 8 weeks they haven't even talked to you once! My proven system teaches corporate strategies and business principles to launch and scale a brand in just 12 weeks whilst avoiding the most common pitfalls," says Daminda.
Program Highlights:
Master the startup accelerator process

Build an entire end-to-end ecosystem

Lean and deploy sales funnels, list building, lead magnets and launch tactics

2-week post-launch mentorship program

No business background, huge capital investments or technical skills needed

The course is ideal for all business professionals as well as students and those who want to turn their passion into a profitable venture. The course will be liked by those who are seeking a quality life, job security, being one's own boss and pursuing one's passions, creating multiple income streams, or just reskilling and investing in oneself.
The next mentorship program to build a dream business starts Monday, November 16, 2020 with a 30-day refund policy.
Enroll for the TruBeyond Online Business Accelerator Program today – https://www.trubeyond.com/business-accelerator
For more information, please visit: http://www.trubeyond.com/
Media Contact
Company Name: TRUBEYOND Strategic Brand communications
Contact Person: Daminda Senekal-Griessel
Email: Send Email
Country: South Africa
Website: http://www.trubeyond.com/