SURGIMAG Co., Ltd., a growing manufacturer specialized in the optical medical devices through quality control innovative system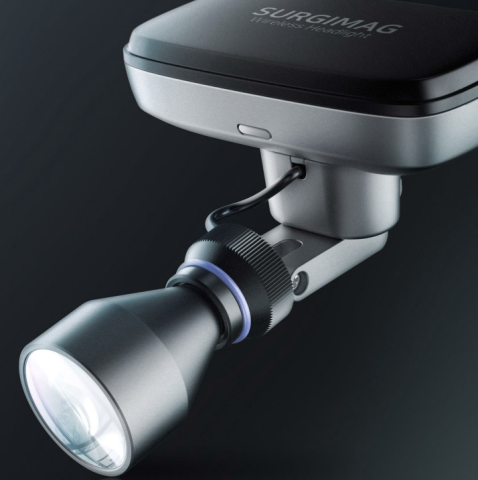 SURGIMAG Co., Ltd., a manufacturer specializing in optical medical devices, plans to advance into the global market with differentiated technological competitiveness.
Established on April 1, 2020, SURGIMAG Co., Ltd., a manufacturer specialized in the optical medical device, has produced medical magnifying glasses and medical cordless LED headlights. Based on their investment in R&D, they are working hard to produce the best product in the world.
In particular, their Cordless LED Headlight, Maestro, maximizes user convenience by converging optics and advanced control technology. The high CRI (CRI >90, 5700K) LED lighting accurately presents the details of the surgical site and relieves the eyes' fatigue. The device with a spot size of 8.5cm helps provide the entire oral cavity with sufficient light, making it easier to observe the affected area.
Above all, it's possible to change the battery within 1 second as it turns on as soon as the battery is changed, allowing the user to respond to emergency situations quickly and accurately. The battery's lifespan is up to 4 hours. Three batteries are provided to respond to any type of medical procedure and surgery.
An official from SURGIMAG Co., Ltd. said, "You can easily notice the huge difference from other products even just looking at our light source. As the detachable battery lets users know the optimum replacement time, you can conveniently use the device. Due to its lightweight, 31g, it helps relieve a body burden. That's why it's expected to garner a lot of attention both domestically and overseas."
Media Contact
Company Name: SURGIMAG Co., Ltd.
Contact Person: Kim Sangmin
Email: Send Email
Phone: +82 0505-365-0505
Country: South Korea
Website: http://www.kreport.co.kr/ctcssr_b10g.do?svCd=03&kedcd=0008323929&type=Y&randing=Y