HOME Verse integrates with Private Key Management SaaS N Suite, Enabling Startups and Gaming Companies Entering the Blockchain Gaming Space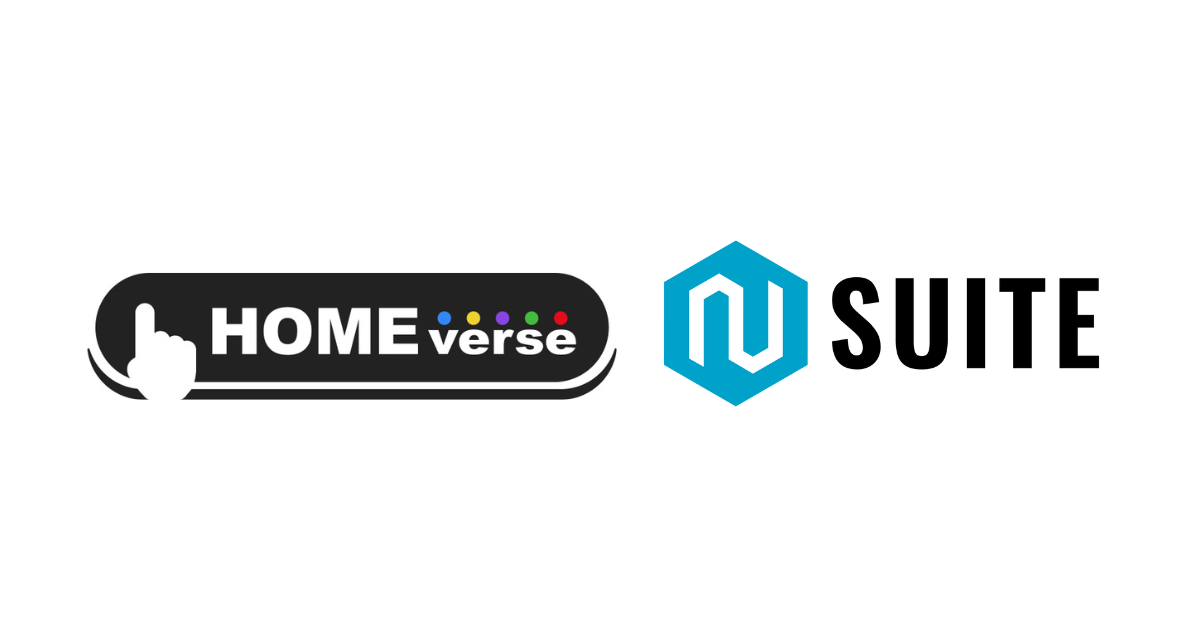 double jump.tokyo proudly announces that its blockchain private key sharing and management service N Suite has now integrated with HOME Verse.
Both parties plan to continue supporting businesses in blockchain according to their needs.
double jump.tokyo (headquartered in Shinjuku-ku, Tokyo; Hironobu Ueno, CEO) proudly announces that its blockchain Private Key sharing and management service N Suite has now integrated with HOME Verse, an L2 of Oasys, the blockchain for games. With this integration, both parties will support both domestic and international startups and gaming companies to enter the blockchain game space.
Background of HOME Verse Integration
N Suite is a Web3 B2B SaaS that provides a wallet function for companies to securely share and manage blockchain Private Keys, and has been supporting the promotion of Web3 business by reducing costs of day-to-day operations in the development and operation of blockchain games and NFT projects, through providing features such as bulk NFT minting and bulk transferring of crypto assets.
Since its launch, N Suite has been well received by teams and organizations that need to mint NFTs, deploy smart contracts, transfer crypto assets etc completely online, while securely sharing and managing private keys.
L2 blockchains like HOME Verse, which is an L2 of Oasys, a blockchain for games, are said to be a key part of the mass adoption process for blockchain games in the coming years. To further enable teams and organizations to move into this space, we have decided to integrate HOME Verse with N Suite. This will help operations like NFT minting, deployment of smart contracts, and transferring crypto assets on HOME Verse become smoother and secure by utilizing N Suite's features.
Future Prospects
With the increase in the number of companies and consumers entering the Web3 space in the future, blockchains that meet various needs will be required. Hence, trends within organizations are underway to build L2 blockchains with functions suitable for specific content and brands. It is expected that apps will be developed based on a multi-chain ecosystem, in which numerous blockchains are randomly generated, and a wide variety of L2s (=Verses) will be constructed in Web3. We will aim to provide a Web3 business software that supports all of these blockchains in order to support business on blockchains (Verses) that meet the needs of companies from various angles.
About N Suite
N Suite is a set of business tools that includes products for smooth and effective business operations in the NFT/Web3 domain, such as NFT minting, crypto asset transferring, and smart contract deployment. Around 50 organizations from startups to large enterprises are utilizing N Suite for their Web3 operations.
Twitter:https://twitter.com/nsuite_official
Request a Demo or Sign Up
Access our contact form or email at [email protected]
About HOME Verse
HOME Verse is a free concept Oasys Layer 2 blockchain developed and operated by double jump.tokyo, that allows users to play a wide range of blockchain games developed by startups all the way to large enterprises.
URL:https://www.homeverse.games/
Twitter:https://twitter.com/homeverse_jp
About double jump.tokyo
Founded in 2018, double jump.tokyo is a leading startup in Japan that specializes in developing NFT solutions and blockchain games such as "My Crypto Heroes" and "Brave Frontier Heroes". The company is a technology solutions provider that partners with large-scale enterprises to help them successfully incorporate blockchain technologies into their game and company strategy double jump.tokyo has partnered with some of the largest gaming companies, including Square Enix, Bandai Namco, and Sega, as well as Line and BitFlyer Holdings.
Company Name:double jump.tokyo Inc.
Address:4-34-7 Nishi-Shinjuku, Shinjuku-ku, Tokyo
CEO:Hironobu Ueno
Business description:Development, operation and sales of games and digital assets using blockchain technology
Media Contact
Company Name: Double jump.tokyo, Inc.
Contact Person: Caleb Harper
Email: Send Email
Phone: 720-936-4480
Address:100 E Pine St Suite 110
City: Orlando
State: FL
Country: United States
Website: www.OtterPR.com