Cyberlux Corporation's Software Solutions Are A Revenues Game-Changer…Here's Why Its $44.5 Million 2022 Guidance May Be Conservative ($CYBL)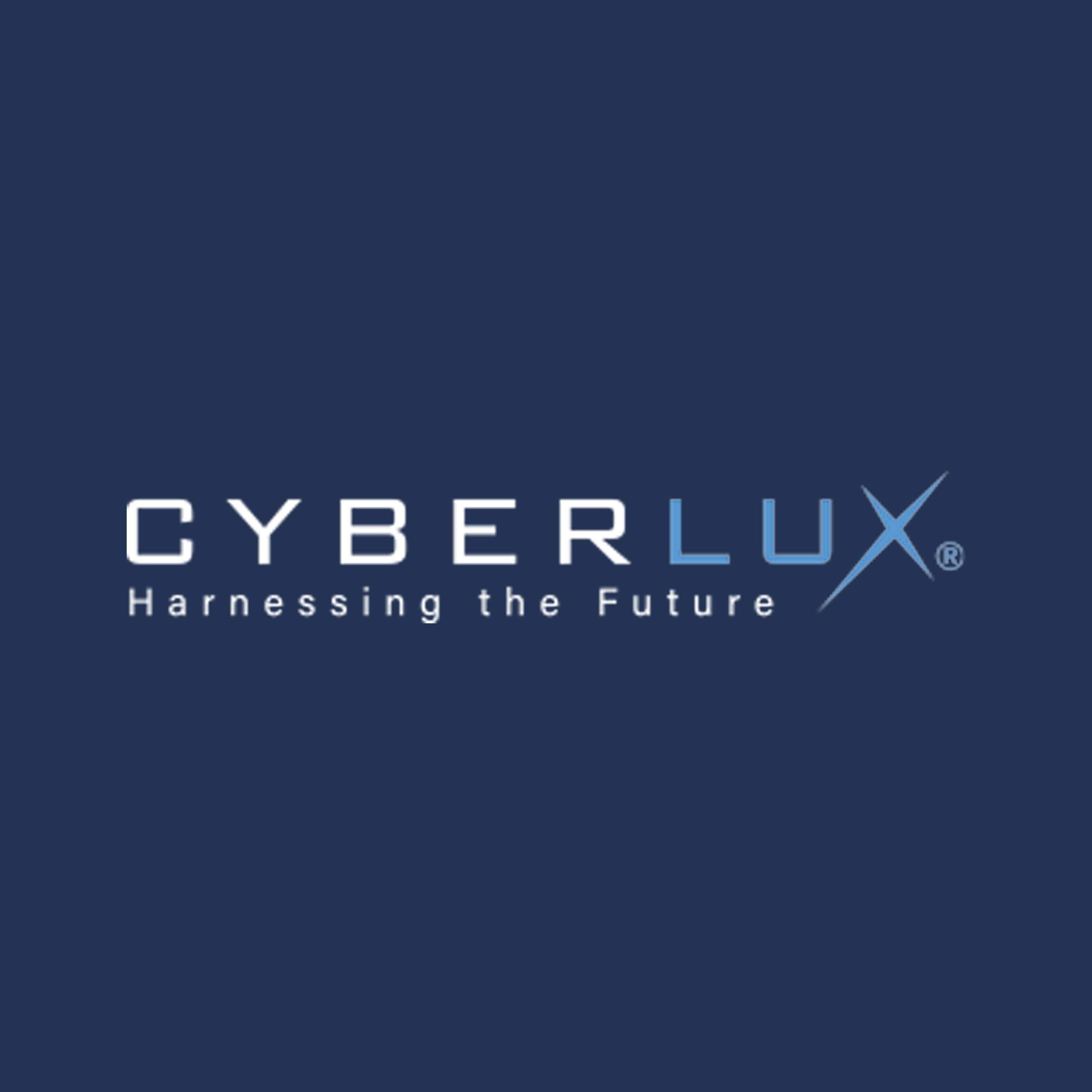 Cyberlux Corporation (OTC: CYBL) stock price is more than undervalued, it presents a value investment opportunity too good to ignore. And that's not an overzealous bullish presumption. It's a sentiment reached after calculating the sum of CYBL's parts and comparing it to a share price which doesn't scratch the surface of appropriately valuing only the "known" intrinsics of the company.
And while that impressive sum is more than ample to justify an appreciably higher CYBL share price today, factoring in the inherent value from a portfolio of revenue-generating assets, pipeline opportunities, record-setting revenues, and a streak of accretive acquisitions make a compelling case for prices to move exponentially higher from even that bullish expectation. Undertanding CYBL supports that proposition.
Investors that do, know that CYBL stock is not another low-priced, invest, wait, and hope proposition. Quite the contrary, in fact, differentiated by nine consecutive months of revenue increases and, for the first time ever, scoring more than $2 million in revenues during each of the past three months. And the better news, operating momentum is at its back.
CYBL Shifts Into Hypergrowth
CYBL is, for all intents and purposes, in hypergrowth mode and provides plenty of evidence to support that bullish claim. In April, CYBL delivered $2.46 million in revenue, 23% higher than its original guidance. But that's not all. Cyberlux also announced that for the first time in company history, monthly revenue results exceeded $2 million for three consecutive months. More impressive still, the April revenues marked the ninth month of consecutive Cyberlux revenue growth. However, the best news from an investor's perspective is that the pace of expansion is accelerating. They are also handily beating prior guidance.
In that respect, Cyberlux has posted $8.7 million in revenue versus its guidance of $6.5 million, a 34% beat. Better still, those YTD comparative beats are across the board. Income from its Digital Platform Solutions unit was 47% higher than expected, 31% over expectations in its Unmanned Aircraft Solutions unit, 16% above guidance in its Advanced Lighting Solutions unit, and an impressive 27% higher comparably in its Infrastructure Technology Solutions unit. All tolled, the numbers get big. CYBL expects to reach updated revenue targets of $44.8 million this year.
The company has been straightforward about its intent to add additional value-creating assets. Thus, while the intrinsic value of assets should easily justify a return to 52-week highs of $0.07, 313% higher than current prices, after factoring in the inherent potential from recent acquisitions and pace of growth, a more fair price could be a multiple of that 313% stretch.
Impressive Assets With More Expected
Those new to CYBL will be surprised by what it has under management. Founded over two decades ago as an Advanced Lighting company, CYBL quickly found its business footing as a supplier to the Department of Defense (DoD) after leveraging its unique Cyberlux LED lighting technologies to solve challenging problems for elite Special Forces Teams in the U.S. Air Force. They succeeded in that mission.
Since then, CYBL has grown organically and through acquisition, introducing products and software solutions targeting multi-billion-dollar revenue-generating potentials in several industries. Growth has been rapid. And to scale efficiently, CYBL re-designed its company to maximize market opportunities through four verticals, including its Digital Platform Solutions (DPS), Unmanned Aircraft Solutions (UAS), Infrastructure Technology Solutions (ITS), and its Advanced Lighting Solutions (ALS) unit. Doing so keeps costs in check and provides more balance when penetrating markets. Based on operational updates, the structure is working.
In addition to revenue growth in 2021, CYBL closed five acquisitions: the first for UAS technology and capability, three for advanced infrastructure technology and global resources, and the fifth to boost its infrastructure software. With that busy 2021 now in the books, investors may want to focus on the likely results of that work. If all goes as planned, 2022 will be a breakout year.
Frankly, it should be, with CYBL leveraging the inherent power of its acquired assets to open and exploit new markets, which puts a combined $800 billion annual market potential in its operating crosshairs. CYBL isn't being shy about what they think it can do, saying it plans to score $200 million in revenue for itself by 2025. Sounds ambitious, but CYBL has positioned itself to turn that ambition into reality.
Transformation Into A Rev-Gen Juggernaut
Remember, CYBL is no rookie to software development or creating digital and technology-driven solutions. Over the past four years, its Digital Platform Solutions (DPS) business unit has invested over $20 million in these solutions. The result is a comprehensive, efficient, and extensible platform that positions CYBL to earn significant business from clients across multiple industries. CYBL software solutions are part of the digital transformation evolution taking place which provide a holistic approach to delivering digital capabilities across the target customer's enterprise, helping to automate processes, enhancing digital experiences, accelerating new product/service time-to-market and evolving their business models.
Expect outsized rewards from CYBL as they further monetize and leverage their software capabilities into additional opportunities within their other divisions such as their drone program and infrastructure and lighting, In 2022 and beyond, these are the right markets to target.
Timely To Its Opportunities
It's a timely presence as well. And even better for CYBL and its investors is that Cyberlux has the right products at the right time to help drive digital change with software solutions intended to accelerate the global digital transformation and improve the way its clients do business.
And by including solutions for customer experience, efficient operating models, and information/data transformation in its offerings, CYBL is zeroing in on an $800 billion market opportunity. Still, while the market potential is enormous, the most critical thing to know is that CYBL isn't just hoping to capitalize on several massive market opportunities; they steadily making end roads with the products and services already developed.
That includes its End-to-End Platform, a crucial tool designed to provide better customer engagement and experience through a personalized App. It's supported by automation processes, which utilize advanced algorithms to optimize operations based on variables such as demand, resource availability, location, equipment needs, and other factors.
That's the platform piece allowing clients to grow at scale and providing the ability to integrate into existing legacy systems and future technologies. The combination is critical to providing meaningful customer experiences and helps clients realize inherent business value by maximizing data-driven decisions – clients need what CYBL is selling.
Simply put, there's virtually no sector where CYBL's software and digital solutions can't make a positive difference for its customers and driving additional injections of revenue to meet their lofty goals.
More Units, More Revenues
CYBL's IT consulting solutions help clients acquire, engage, and grow their customer base through solutions that accelerate transformation and provide on-demand highly-skilled IT staffing solutions. The value of this can be vital to a client's survival by giving a direct extension of their IT team with certified, highly skilled IT professionals who become a seamless extension of that client team. That eliminates redundant costs, expenses, and the need to enhance expensive infrastructure. But that's not all.
In addition to the massive payday in the sights from the applications noted, more low-hanging revenue opportunities are expected to come through CYBL's Unmanned Aircraft Solutions (drones). That one, in and of itself, is an $85 billion market where CYBL's know-how and sector expertise could earn them a significant share of that massive market opportunity.
Cyberlux has already stated they will seize upon specialized market opportunities and immediately take advantage of tactical reconnaissance, specialized military, cinematography and photography, racing, and recreational drone market opportunities. Remember, CYBL isn't targeting hobby drones, per se. Instead, they are focused on the hundred-billion dollar highly technical space needing flight control and guidance, data analytics utilizing AI and machine learning, and Geo-mapping. Again, that focus puts CYBL in the right markets at the right time.
A Breakout In 2022…Bigger In 2023
The positive results of its business plan show. Remember, CYBL started 2022 with a revenue-generating tailwind, helping push CYBL to post its ninth consecutive monthly revenue increase. And the better news for investors is that CYBL is much stronger today than when they published those impressive results. Thus, whichever valuation method you apply , the answer will be the same- CYBL is more than worthy and can earn back its 52-week high of about $0.07 a share, more than 310% higher than current prices, faster than many think.
And with $44 million in sales expected this year and upwards of $100 million in 2023, the valuation disconnect between assets, revenues, and the share price is more than actionable; it presents a low-priced investment proposition simply too big to ignore, which, by the way, could be why wise investors aren't.
Thus, at roughly $0.014, CYBL stock represents a ground-floor opportunity likely to head appreciably higher. They have the assets, the cash, the team, the expertise, and another essential thing to make that happen…surging revenues.
Disclaimers: Shore Thing Media, LLC. (STM, LLC.) is responsible for the production and distribution of this content. STM, Llc. is not operated by a licensed broker, a dealer, or a registered investment adviser. It should be expressly understood that under no circumstances does any information published herein represent a recommendation to buy or sell a security. Our reports/releases are a commercial advertisement and are for general information purposes ONLY. We are engaged in the business of marketing and advertising companies for monetary compensation. Never invest in any stock featured on our site or emails unless you can afford to lose your entire investment. The information made available by STM, Llc. is not intended to be, nor does it constitute, investment advice or recommendations. The contributors may buy and sell securities before and after any particular article, report and publication. In no event shall STM, Llc. be liable to any member, guest or third party for any damages of any kind arising out of the use of any content or other material published or made available by STM, Llc., including, without limitation, any investment losses, lost profits, lost opportunity, special, incidental, indirect, consequential or punitive damages. Past performance is a poor indicator of future performance. The information in this video, article, and in its related newsletters, is not intended to be, nor does it constitute, investment advice or recommendations. STM, Llc. strongly urges you conduct a complete and independent investigation of the respective companies and consideration of all pertinent risks. Readers are advised to review SEC periodic reports: Forms 10-Q, 10K, Form 8-K, insider reports, Forms 3, 4, 5 Schedule 13D. For some content, STM, Llc., its authors, contributors, or its agents, may be compensated for preparing research, video graphics, and editorial content. STM, LLC has been compensated up to ten-thousand dollars cash via wire transfer from a third party to produce and syndicate digital content for Cyberlux Corp. for a period of one month. As part of that content, readers, subscribers, and website viewers, are expected to read the full disclaimers and financial disclosures statement that can be found on our website by visiting primetimeprofiles.com/disclaimer.
Media Contact
Company Name: STM, LLC.
Contact Person: Michael Thomas
Email: [email protected]
Phone: 973-820-3748
Country: United States
Website: https://cyberlux.com/