2023 Linked by Love Screening Premiere, Reception, and Gala at the Directors Guild of America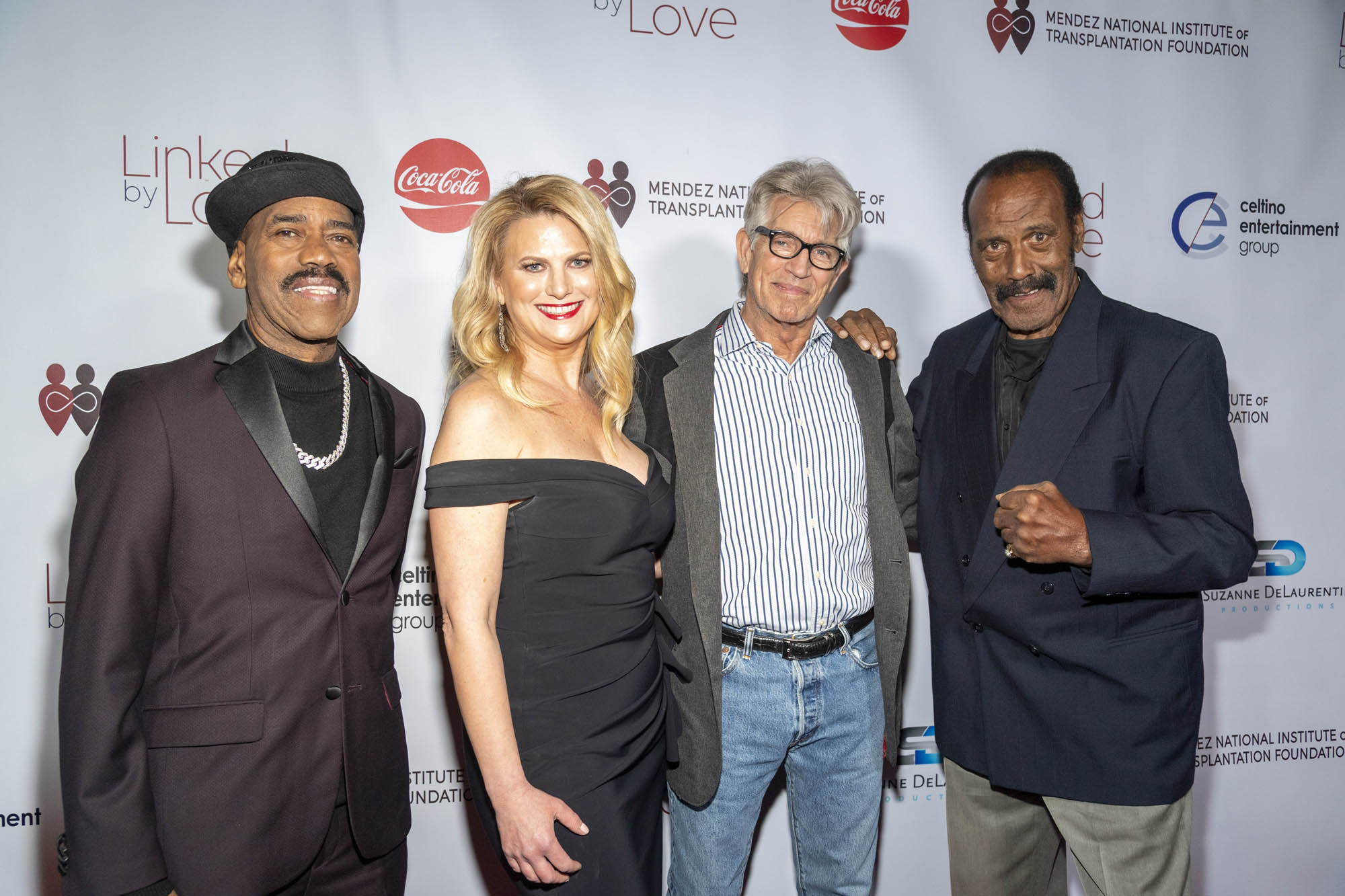 Icon/rapper Curtis Blow, Oscar nominated actor Eric Roberts, and actor/former pro football player Fred Williamson with Nicole Mendez, Executive Director of the Mendez National Institute of Transplantation Foundation (MNITF)
Special celebrity guests were Curtis Blow, Eric Roberts, and Fred Williamson
LOS ANGELES – March 7, 2023 – On February 28th, the cast and crew for the Linked by Love series attended the official screening premiere, reception, and gala at the Directors Guild of America in Hollywood.
Nicole Mendez, Executive Director of the Mendez National Institute of Transplantation Foundation (MNITF), served as Executive Producer on Linked by Love. Mendez began working with MNITF in 1995. With her background as a licensed marriage and family therapist and interest in chronically ill patients' psychosocial issues, she quickly recognized that the needs of end-stage renal disease (ESRD) and kidney transplant recipients were not being met. In 2012, Ms. Mendez created and produced the award-winning Fixing Paco, a 10-episode telenovela-style digital series in English and Spanish about kidney transplantation.
She developed and produced Linked by Love, an "edutainment" series, in an effort to decrease kidney disease disparities, improve kidney health, and improve access to transplantation for African Americans.
Celebrity guests came out to event show their support including icon/rapper Curtis Blow, Oscar nominated actor Eric Roberts, and actor/former pro football player Fred Williamson.
"The premiere screening is a wonderful way to the launch this beautiful series about the power of family and hope in navigating the challenges of getting a kidney transplant. Episode one is available on March 1st on www.linkedbylovetv.org and each episode will be released weekly," said Ms. Mendez.
Some of the corporate sponsors from the event included: Coca-Cola, Natera, Veloxis Pharmaceuticals, Xperi.
For more information, visit:
Contact:
Media Contact
Company Name: Suzanne DeLaurentiis PR
Contact Person: Suzanne DeLaurentiis
Email: Send Email
Phone: (310) 801-3675
Country: United States
Website: http://suzannedelaurentiisproduction.com/