New Travel Memoir "Time Traveled" Takes Readers on a Witty and Honest Adventure of Self-Discovery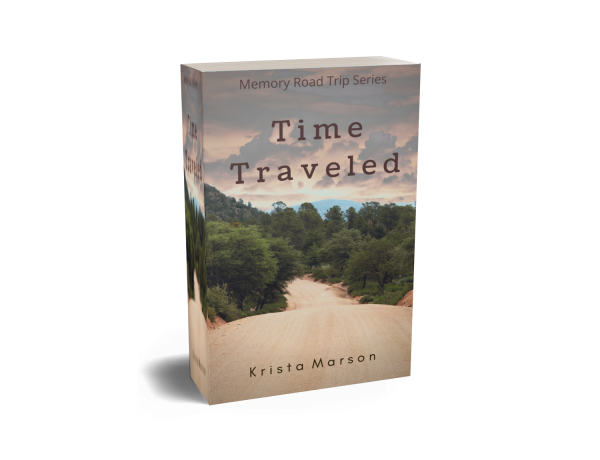 Chandler, AZ – Krista Marson, an experienced traveler, and author, has just released a new travel memoir entitled "TIME TRAVELED." This non-fiction book is an entertaining collection of travel stories that explore the themes of nature, history, art, and the importance of having someone to love. The memoir is published in both eBook and paperback format and is available on Amazon US.
The memoir is aimed at adults between the ages of 18-75 who are fans of travel and literature. Marson's witty and imaginative style of writing is sure to captivate the reader's attention, offering a new approach to the art of memoir writing. Her poetic way with words is evident in every sentence, making the book a fun and enjoyable read.
In "TIME TRAVELED," Marson takes readers on an introspective journey to the mysterious self. The book is a compilation of various travel vignettes that are punchy, imaginative, and illuminating. Marson writes about tucked-away places that few people ever travel to, tripping over the remnants of who we used to be. She diligently follows the breadcrumbs left by those who came before, discovering the past's influences on the modern age.
Marson is a writer with a strong voice and isn't afraid to unleash her opinions. She seamlessly alternates between being witty, poignant, and philosophical, yet never wavers from being brutally honest. The themes of nature, history, and identity rank high on her literary list, as well as loneliness and the importance of having someone to love.
"TIME TRAVELED" is the second installment of the Memory Road Trip series, offering readers an entertaining collection of travel stories collected over 25 years. Marson's passion for nature, art, ruins, and how the past influences the modern age is evident in every page. Her memoirs are not travel journals per se but rather introspective journeys to the self, allowing her observations to shine on the page.
"I love to write, and it shows," said Marson. "My joy of discovery and insatiable curiosity is infectious, which makes me a writer worth reading. I'm an author who lays herself bare and doesn't flinch whenever I feel vulnerable."
Readers can purchase the eBook for 0.99 cents and the paperback for $9.99 on Amazon US. The book doesn't require reading in any particular order, making it the perfect summer read for those who want to escape to a world of adventure and self-discovery.
For more information on Krista Marson and "TIME TRAVELED," please visit https://kmarson.com/ or contact Krista Marson at [email protected]
"TIME TRAVELED strings together various travel vignettes that are punchy and fun to read. My travel stories are highly imaginative and represent a new approach to the art of memoir writing. I illuminate my subjects with a refreshing new light, allowing my observations to shine on the page. My voice is conversational, imaginative, and natural."
Media Contact
Company Name: Krista Marson – Author
Contact Person: Krista Marson
Email: Send Email
City: Chandler
State: AZ
Country: United States
Website: https://kmarson.com/